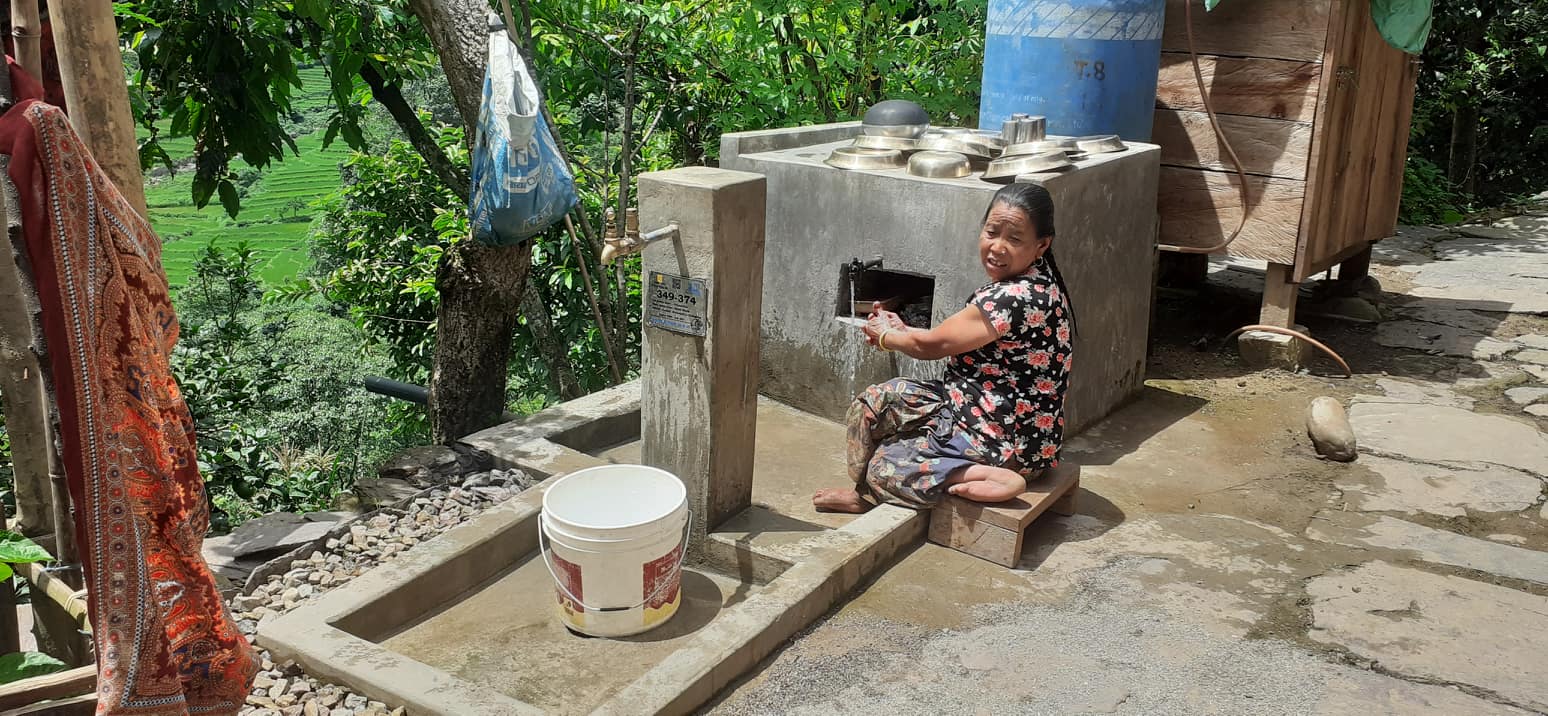 Life of Yukumari Thapa, resident of Thumkila cluster is full of struggle. Community people of this area have difficult life as it is remote and has water problems. Yukumari life's struggle is different from others. Despite she was born healthy, her physical development did not take place properly and she cannot move / walk like others. She was born as the first child in the family. She has a family of 5 with her mother and 3 brothers. Her two brothers are also disable and one brother frequently travels abroad.
She had to face a lot of struggle due to scarcity of water. Her mother used to fetch water as much as she can. Her mother is aging and she is in no condition to carry water any more. The responsibility landed up in the shoulders of 67 years old, Yukumari. Water came in houses sometimes from the unmanaged pipes. It was easier when water came at house. After few months, pipelines were haphazard and water stopped coming at their house. People started depending in the spring. She shared her difficult experiences of getting wounded while fetching water from spring. She cannot walk with two legs. She used to go to spring with the help of her hands and legs. She was compelled to go spring even to bath. Yukumari used to bring water in jerry can as she cannot carry water pot. Toilet used to be very dirty. Though she had willingness to remain clean, she could not due to her physical condition and difficulty to go the spring. She used to think her miserable life will finish by fetching water.
She expressed her happiness when Dhusbhir water and sanitation project implemented by Nepal Water for Health (NEWAH) in partnership with Municipality was completed in time and felt that her days of sorrow are gone. It has become much easier after construction of water tap within house premises as she does not have to carry water from distant. It has become easier to wash utensils because of the construction of utensils washing place and also for drinking water and cleanliness. Now she feels great sense of happiness brought by water tap and recalls how physical disability used to be painful when she had to fetch water.